I thought featuring this adorable stationery from Rifle Paper Co. would be a great way to end the week! I was flipping through my latest issue of InStyle magazine, saw these personalized notes, and fell in love.
You choose an illustrated head, add a personal message, and you have the perfect little notes. My only beef is there are no Asian male heads that could pass for L. Actually, now that I look at it, there isn't a ton of variety in general. Cute concept though.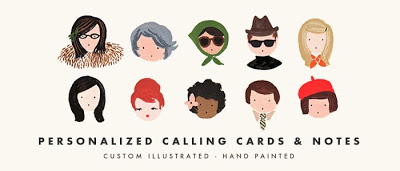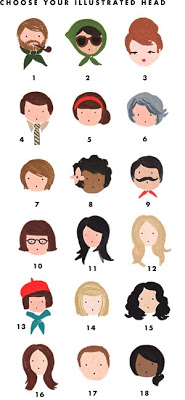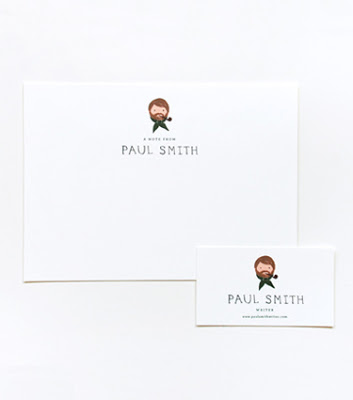 I also really loved these personalized Pencil Note Cards.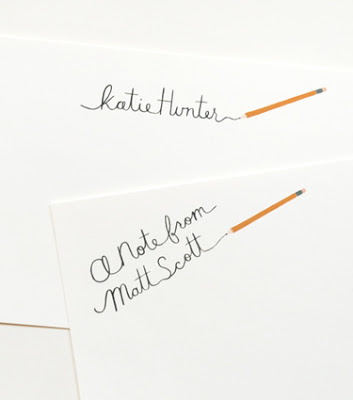 And this Assorted Hat Card Set.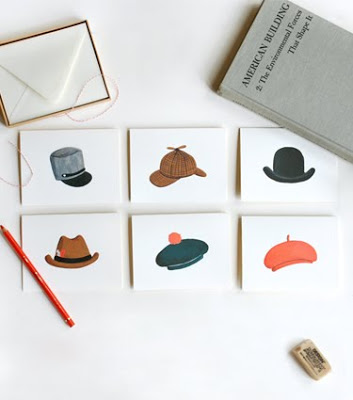 Have a great weekend, everyone! Enjoy yourselves.
P.S. Thank you for commenting on the blog this week. I enjoyed reading all of your responses!P.P.S. I have no idea why Adsense has decided to run ads for "dating wealthy women" (i.e. the ad to the right with some blonde lady in her underwear). Ummm, awkward.
P.P.P.S. Ok, now that I have typed that out, they will probably run it for the next week. Dammit.