Don't Forget to Enter the American Apparel Scarf Giveaway here. It ends this Friday, April 16th!
———————
I got my grimy little hands on tickets to Michael Buble at the Staples Center in L.A. If you are a fan, I'd recommend going to see him. He interacts with the audience, encourages you to party in your seat, and puts on a great show!
Several years ago, I happened to catch him on the Today Show and I was floored as I watched him perform my favorite Frank Sinatra hits. I am a HUGE Sinatra fan (don't think I ever admitted that on this blog). It makes me very jealous that my mom and grandparents saw Frankie live at the Hollywood Bowl back in the day. Today that isn't possible, but our generation has Mr. Buble.
In other news, my husband and I had an amazing date night. Love was in the air. The best nights are the ones where you feel like you are dating again. Nothing against marriage, but I love when my heart goes aflutter when he holds my hand. It's almost as if he hasn't seen me at my worst, and I like that. I'm corny. We smuggled our big camera in, and lucky that we did, because L got some amazing shots.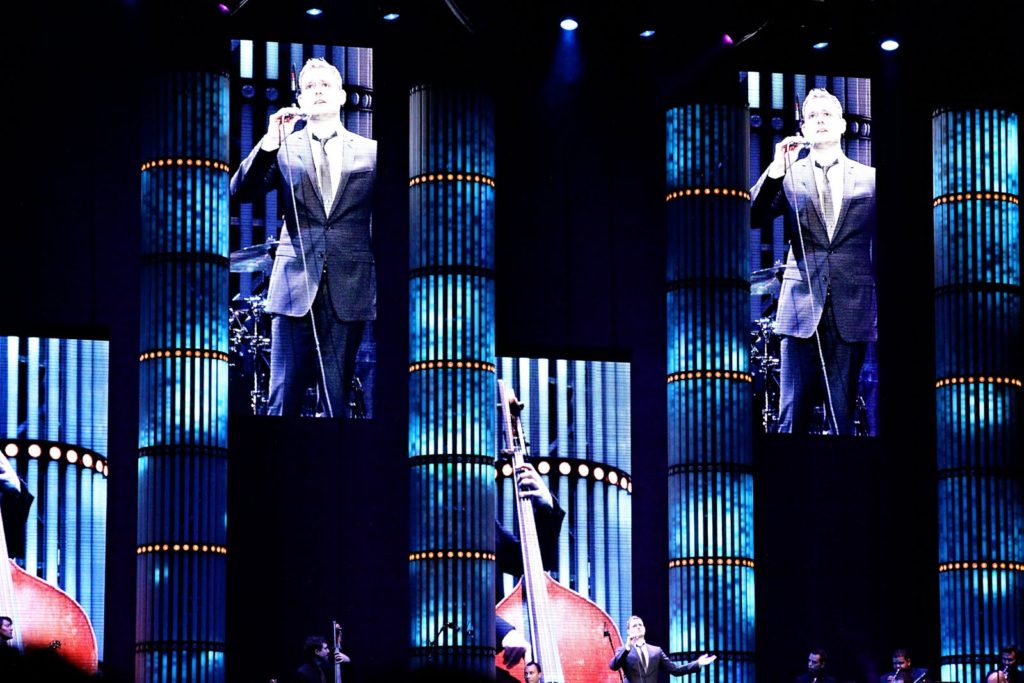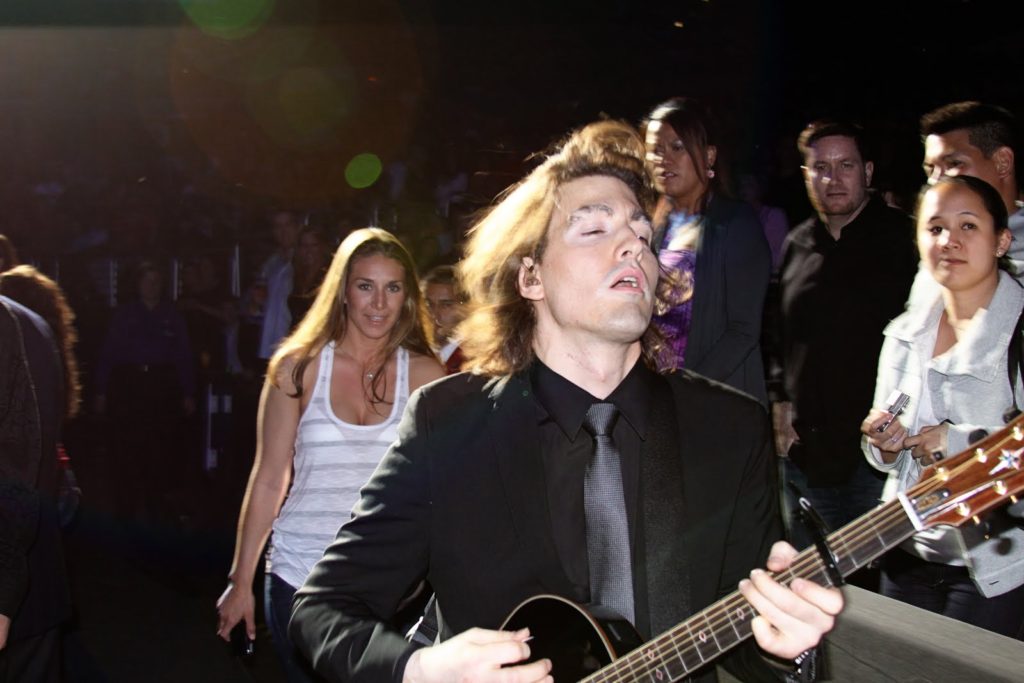 In the middle of his set, he came out into the audience, and he was almost close enough to touch! I thought the shrieking lady next to us was going to pass out. Yes, it's exciting…but don't forget to breathe, girlfriend!