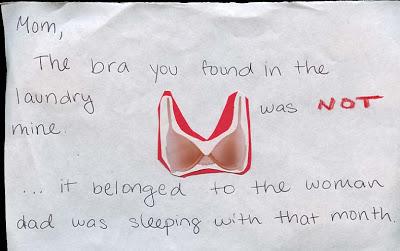 source:
Post Secret
My favorite place to find new blog treasures is my Google Reader's recommendations. If it weren't for their recs, I would have never found several of the blogs I read today.
One of those blogs is Post Secret.
I am probably five years late on the popularity train, but what can I say? Sometimes I can be rather un-cool when it comes to the internet. Anyhoo, Post Secret is an online project where people mail in their secrets anonymously on a postcard. They have compiled books of these postcards, and they post some of them on their blog.
I am totally intrigued with reading stranger's secrets. Some secrets are silly, others are sad, some are life-changing, others are thought-provoking. I have both laughed and cried.
Got a couple of spare minutes? Check out Post Secret community and blog. Anyone else read Post Secret?