Now that I've successfully teased all of you with our e-pics, I guess it's only fitting that I reveal the goods!
Back in February, I got an email from my wedding hair and make-up artist, Susie Chhuor, about participating in an engagement shoot with Herman Au, an amazingly talented Los Angeles photographer. She introduced us and even offered to do my hair and make-up for the shoot. Thanks, Susie!
Last weekend, Mr. G and I strolled around the streets of Pasadena, California with Herman Au of Herman Au Photography, and his assistant, Joyce.
We started in a back alley walking amongst trash bins.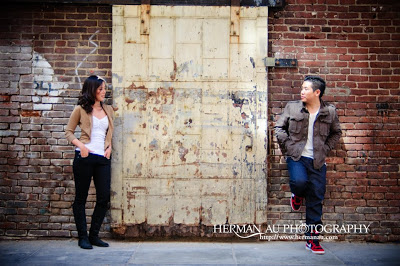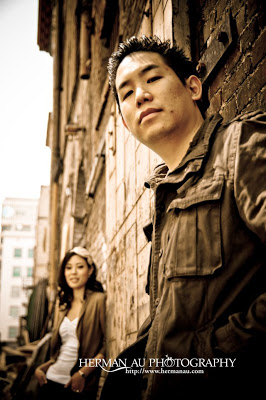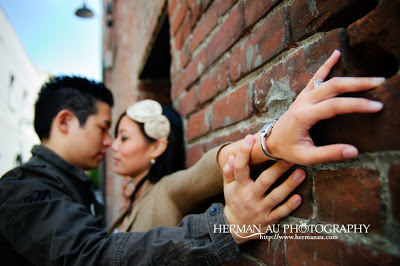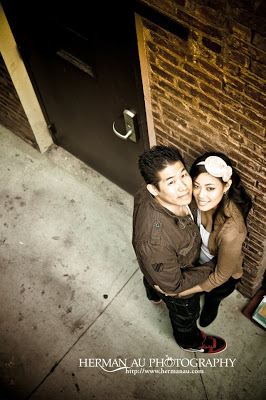 Then we walked around Old Town Pasadena and found a plethora of backdrops.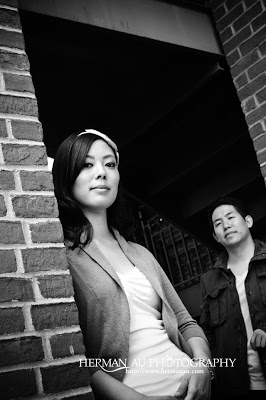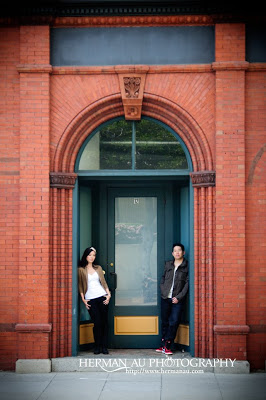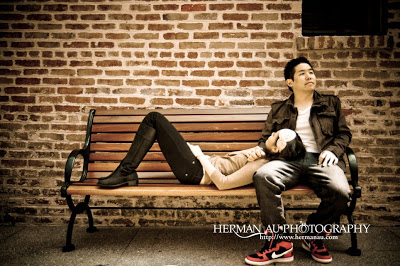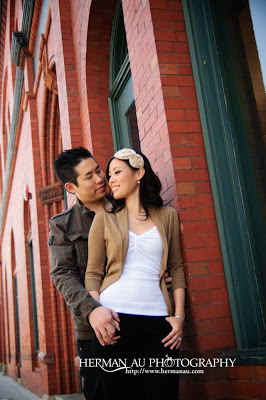 We changed clothes, and drove to a nearby bridge in a picturesque tree-lined neighborhood.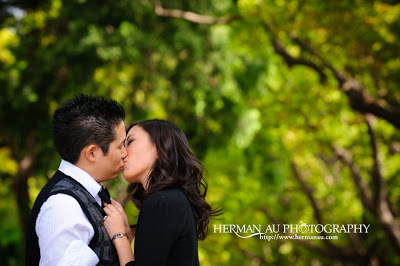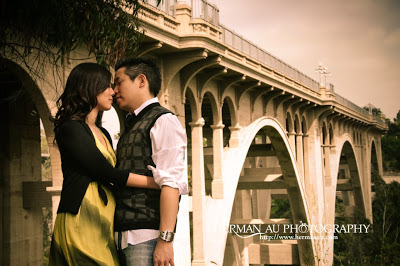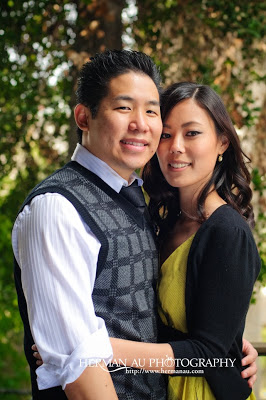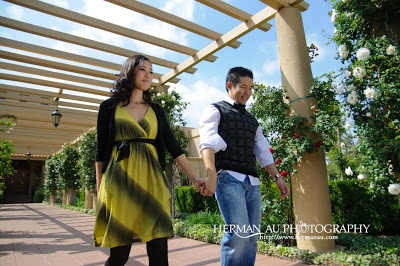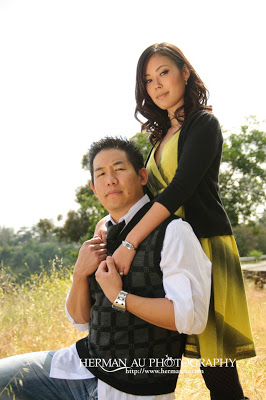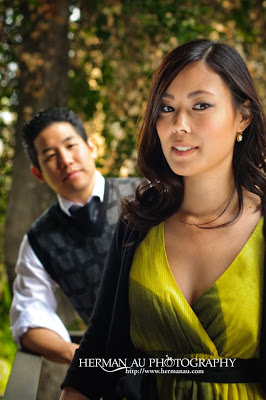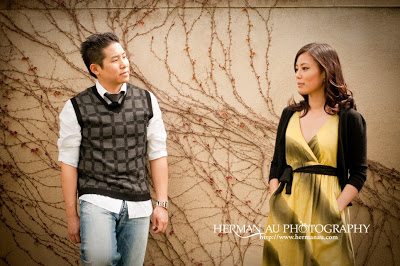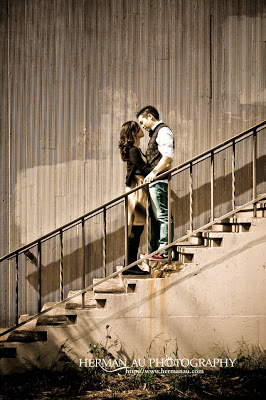 And finally, our favorite shot of the day…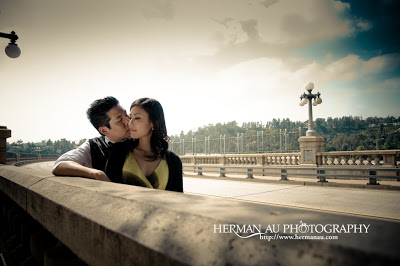 So what do you think? Herman's style is cutting edge and modern. I did my best to keep up. I tend to smile big and toothy. I don't have ANY serious photos of myself. At first, I kept giggling like a little school girl. But ultimately it was fun Zoolander-ing it all day.
Herman was a gem to work with. Kind, professional, comfortable, helpful, and fun! If we didn't already have a wedding photographer reserved, I would have booked Herman in a second! Please contact him for prices and availability. My advice about engagement shoots…Be bold. Have fun with it. Move around a lot. Any nervousness will just melt away.
In case you're wondering, my yellow and black dress is from Anthropologie. It was a gift from Mr. G!
Did you have an engagement shoot? If so, did you go with traditional poses or did you go for edgy?