This awesome detail relates to bridal wear. I love how creative brides are these days with what they wear! Some gals are even wearing not one, but two or three different outfits throughout the day. While I'd like to say I could pull that off, I'd probably find some way to foil any complex fashion strategies I attempted. That's just me.
Maybe you're a one dress kinda girl like me. Or maybe you can't afford to splurge on five wardrobe changes throughout the night. Or maybe you want something to cover your shoulders at your fall/winter wedding. One way to pull off a different (and quite stylish) look without actually changing clothes is to add a colorful, fun cardigan to the mix!
Check out these looks: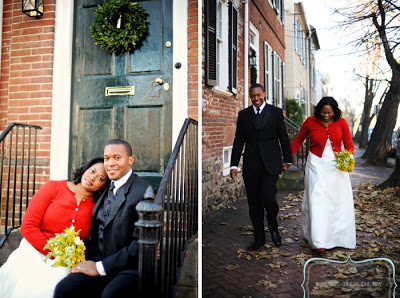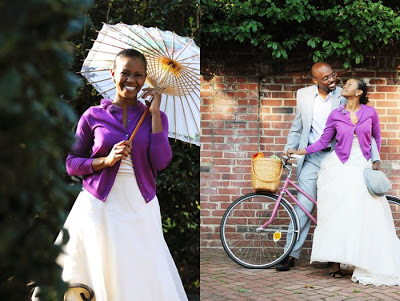 Image Sources
Pictures 1 and 3, Kate Headley Photography.
Picture 2.
Have you considered wearing a coverup or a colorful cardigan with your dress?