One element of the wedding we will not be partaking in is the getaway. Why no getaway? Because we are having our ceremony and reception in the same hotel, and the honeymoon suite is (yep, you guessed it!)…in the very same hotel. I'm a little sad because I always envisioned a Hollywood movie ending to our wedding complete with sparklers and a hot vintage ride (not that it would have really happened, but a girl can always dream!)
Here are some pictures of what I envisioned:
I love the flowers in this one.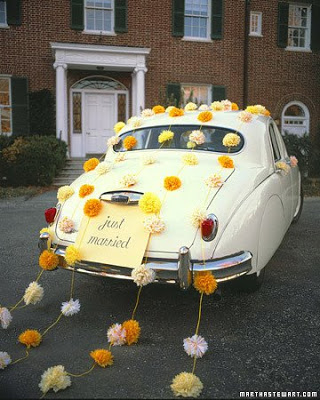 I heart this car! Can I keep it?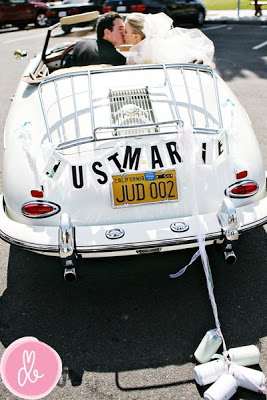 For those of you who will have a proper getaway – will you rent a fabulous car? Will you use your own car? Please indulge me as I must live vicariously through you!