For our Save the Dates (STDs) I wanted something simple that utilized our engagement pictures (we didn't take those suckers for nothin'!) I decided to go with the cute idea of holding up three signs stating "save", "the", "date". Our photographer, Toby, was a good sport during our engagement shoot and allowed us to take way too many ridiculous pictures holding those signs. The holding signs concept is somewhat overdone- however, I found an online program that would display it in an original way.
Enter kodakgallery.com. In the beginning of this process, I had decided to use Shutterfly, simply because I knew of no other websites and wanted to spend within our budget ($250 or less) on the cards. Then I received a baby announcement made by Kodakgallery. I was impressed by the quality of the pictures and the paper stock. I looked at their layout options and prices and found that if we ordered 100+ cards (which was what we needed) that each card would be $2.50 based on the layout choice I selected. Lucky for me, Kodakgallery was having a special at the time and we also got 20% off our entire order (before tax and shipping). Don't forget tax and shipping costs can really bump up the price! Ultimately, we got it all for $229.00.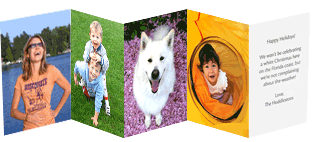 Here are the photos we chose: One color photo and four in black and white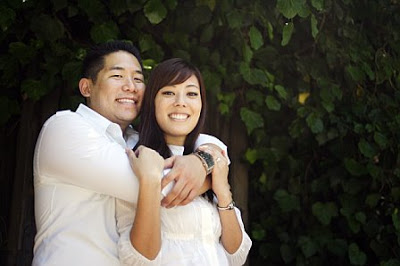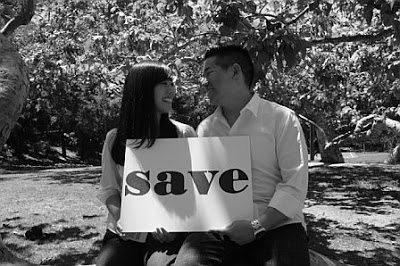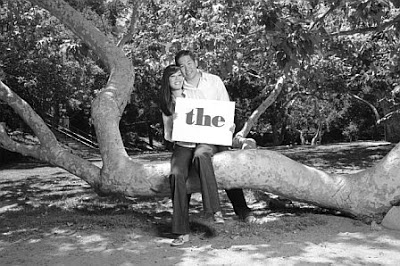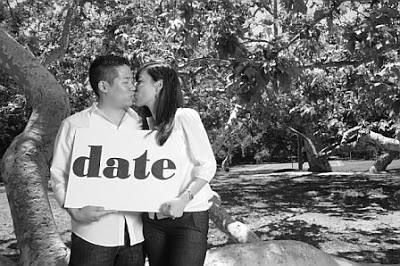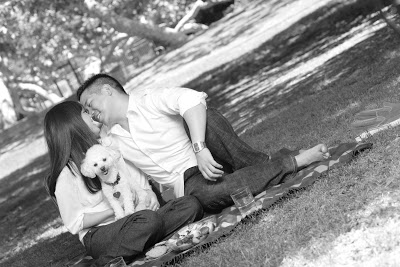 We also incorporated a short message with the date, location and other pertinent guest information. On one of the back panels, we included our wedding website. I was happy about this because I wasn't sure where we would include the website information. It turned out great! Here are some pictures I took of the finished product:
Here's the frontside of the card.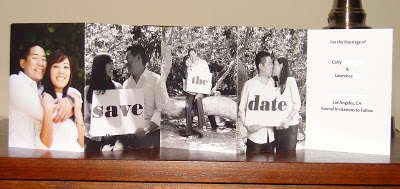 Here's the backside of the card.


All in all, they turned out mostly how I had envisioned them. Only two minor complaints: (1) the envelopes were lacking in quality (i.e. cheap) (2) the options for formatting the text of our card were limited. I was only half-satisfied with the text because it looked a bit unfinished. So there you have it!! Save the Date cards – CHECK! (All professional images courtesy of Toby Morris Photography)